What we do
We work with you to prepare a fair and accurate estimate of repair for your insurance company, outline the re-construction process and answer any questions you might have. Frontier Construction & Interiors can rebuild your home in a timely manner for the amount your insurance company settles at, there are no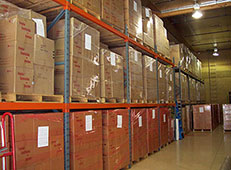 additional charges or costs.
We provide content restoration services, palletizeing and storing your valuables in our 10,000 square foot secure warehouse.
We also provide services such as securing premises with fences, debris removal, permitting, submitting blueprints, etc. In short, we do it all, from start to finish, letting you use your valuable time to concentrate on daily obligations.
Service Areas
Located in the city of Riverside, California, we offer our services to the Inland Empire - all of Riverside and San Bernardino Counties.